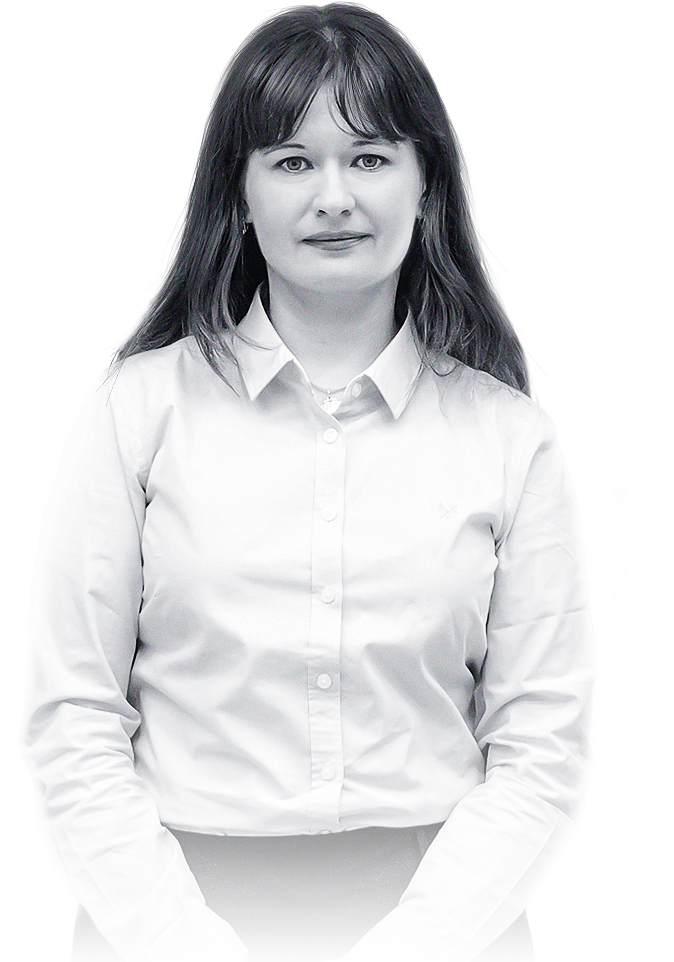 Bio
Dr. Irina Rebrova is a researcher at the Center for Research on Anti-Semitism at the Technical University Berlin. Irina was initially trained as a historian in Russia and gained her specialist first-degree diploma in history at the Kuban State University, Krasnodar, in 2001. A Russian doctoral degree (Kandidat of Historical Sciences) at the North-West Academy of State Affairs in St. Petersburg followed in 2005. She has also completed a Masters program in Gender Studies at the European Humanities University, Vilnius in 2008. In 2013, Irina moved to Germany to start a PhD project at the Center for Research on Anti-Semitism in Berlin. She successfully defended her PhD thesis, titled Re-constructing Grassroots Holocaust Memory: The Case of the North Caucasus, in September 2018 under the supervision of Prof. Dr. Schüler-Springorum and Prof. Dr. Pohl. 2020 was published her monograph based on the PhD thesis (De Gruyter Oldenbourg).
Dr. Rebrova has considerable teaching experience. Starting as a schoolteacher of History (2000-2003), she later moved to teaching at university level, subsequently becoming an assistant professor at the Kuban State Technological University (2008-2018). There she taught classes on Russian History and the History of Kuban Region (Russia), Theory and Practice of Mass Media, and Cultural Studies. A student research group on methodological approaches to Oral History was also founded under her direction at the Kuban State Technological University (2009-2013).

Irina's main academic research interest lies in the cultural memory of Russia in relation to the Second World War. Her Russian PhD thesis studied the personal perception of the War in the memoirs of former soldiers and partisans. Since 2006, she has undertaken a number of projects in Southern Russia about everyday life behind the front line, gender aspects of the war, and oral history in war studies. Irina's latest PhD thesis is about the regional dimension of Holocaust memory dispositif in the North Caucasus. To complete her PhD thesis, she received a number of prestigious scholarships, including The Kagan Fellowship from Claims Conference in 2015-2017.
She is a research associate at Hadassah Brandeis Institute at Brandeis University, USA.

Dr. Rebrova's current project discusses the mass killings of people with disabilities during the Nazi occupation of Russia. 2018-2021 she made a travelling exhibition in Russian about history and memory of people with disabilities and Jewish doctors who became Nazi victims during the German occupation of the North Caucasus, South of Russia. The exhibition has been opened in Rostov-on-Don in December 2018. During 2,5 years it was on show in more than 20 cities and villages in Russia. The project is supported by the German foundation EVZ (Stifftung "Erinnerung, Verantwortung and Zukunft"). Many of the regional state institutions such as local archives, museums, psychiatric clinics and medical universities have provided thematic documents and photos from their wartime archives and have become official partners of the project. The title of the travelling exhibition — "Remember us" – attracts the attention of the public to specific groups of Nazi victims in contemporary Russia for the first time, and this contributes towards shifting the commemoration of war heroes to the remembrance of war victims.

2020 this exhibition has been translated into German and was designed in an Open-Air format at the Russian-German Museum Berlin-Karlshorst. It was demonstrated in the museum's garden in March-April 2021.
Since 2020 Dr. Rebrova is realising a new project that was supported by the Ministry of Foreign Affairs of Germany. A new exhibition will show the history and memory of mass killings of people with disabilities in the occupied regions of Russia during the Second World War.